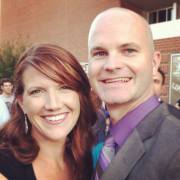 Joey & Laura Williams- Senior Pastor
Joey has a heart to see people not only come to believe in God, but actually grow to know Him personally. Imagine a world where Gods people dropped dry religion and exchanged it for an exciting adventure of hearing Gods voice, obeying it and experiencing His love in an ever fresh way. Joey serves as a Pastor at House of Grace in Cochran, Georgia. He has served in ministry since 2000 in roles including; Youth Pastor, Worship Pastor, Associate Pastor and as of February 2012, Senior Pastor. His first and foremost ministry is to his beautiful wife Laura and his five precious daughters (Jilian, Riley, Hope, Jolie and Hosanna). Next, he serves House of Grace as a gifted speaker, disciple maker, counselor, trainer and songwriter. He also has a heart for missions and has ministered in the Philippines, India, Mexico, Peru and the Dominican Republic.
Laura is an anointed worship leader and singer. She is also an experienced teacher, counselor and mentor with a wealth of wisdom. She is the secret to Pastor Joey's success!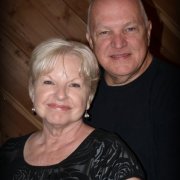 Larry & Virginia Williams- Founding Pastor
Larry is the founding pastor of this great ministry. Under his leadership, the church has grown from 6 members in a storefront building in 2001 to our current membership in a 16,000 square foot facility. In 2010, he also partnered with Pastor Ken Land to foster the merger of My Fathers House and Christ Chapel. This was a ground breaking move of unity, vision and humility never before seen in Cochran, Georgia. Virginia (whom we lovingly call "Mama V") is also a mighty woman of God. She is a proven speaker, counselor and administrator and has given her all to promote the spiritual health of the House of Grace members.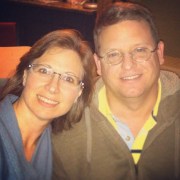 Kellie & Lee Wimberly- Children's Ministry Leader
With such a passion for equipping children with the power and love of God, its no surprise that the Christian Broadcasting Network (CBN) filmed a special documentary about Pastor Kellie's ministry at House of Grace. She has a special love for children and believes they receive the same "Big God" that adults receive. Her teaching is interactive and gives kids opportunities to be activated in the truths they've learned. Kellie and her husband Lee also have a beautiful daughter named Ainsley.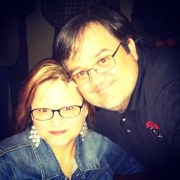 Scott & Angela Allen – Middle School Ministry Leaders
The Allens have a love for young people and it shows. Their minsitry is fun, yet challenging. Scott leads the middle school student ministry called IMPACT and Angela leads the Greeters Ministry. They both have served in a variety of ministry roles through the years. Scott also serves on the Board of Elders and oversees the Prison Ministry. The Allens have three adult children named David, Scarlett and Christian.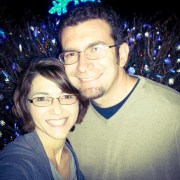 Joh
n & Jan Brister- Elder (Men's Ministry/Women's Ministry
John and Jan are a beautiful couple whose love for God and people is contagious. John serves on the Board of Elders and is also the Men's Minsitry Leader. Jan is the Women's Ministry Leader. Together they lead the Financial Coaching Ministry, helping people learn to live debt free. They are both anointed worshipers and serve in the Praise Band. The Bristers have two amazing sons named Chandler and Cody. jan.brister@live.com